Nathalie
Sustainability Manager @Purina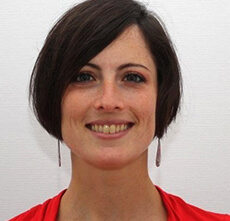 In line with an overarching commitment made by our parent company Nestlé, we are committed to constantly reducing our impact on the environment. Reducing greenhouse gas emissions by 35%, purchasing 100% renewable electricity for our factories or disposing of zero waste in our factories are just some of the key initiatives we are working on.
This involves continuously finding ways to reduce the impact of our industrial activities, across our production sites and in how we distribute our products. We are looking at how we reduce consumption, boost the use of energy from renewable sources, reduce greenhouse gas emissions and reduce our waste by valorizing it.

GREENHOUSE GAS EMISSIONS:
Over the past ten years, Nestlé, our parent company, has made great progress in reducing greenhouse gas (GHG) emissions associated with our manufacturing by 39% per tonne of product. Nestlé has committed to Science-based GHG reduction target in order to deliver our part to the 2015 Paris Agreement on Climate Change. Therefore, by 2020, we aim to reduce our GHG emissions by 35% compared to 2010 levels by further improving energy efficiency and using renewable energy.